Alfred du Pont Jessup, 1826-1881, m. (1846) Matilda "Tillie" Nagle, 1824-1867.
Children:
* Alfred Jessup, 1846-1876, Killed in a duel in Colorado.
* Clara Jessup, 1849-1909, m. Major Alexander Heyland. Clara Jessup Heyland bought the "Villa Aurelia", Largo di Porta S. Pancrazio 1, Rome, Italy, in 1885 and lived there until her death in 1909. She donated the Villa and its grounds to the American Academy in Rome.
* Matilda "Tillie" Jessup, 1860-1882, m. Hon. Bernard Constable Maxwell b. 1848, third brother of Lord Herries of Terregles. She died a year after her wedding giving birth to a son, the son dying also. Bernard returned to his native Scotland in 1890, marrying Alice Fraeser who then had 10 children.
* Augustus Edward Jessup, b. 1851 at Philadelphia, d. 1925 at Leghorn (Livorno) Italy.
First marriage: to Lady Mildred Marion Bowes-Lyon (d. 1897), daughter of Claude Bowes-Lyon, 13th Earl of Strathmore (paternal grandfather of Britain's Queen Elizabeth, the Queen Mother), and Frances Dora Smith. Lady Mildred died in 1897, leaving two sons:
-- Alfred Claude Jessup, 1891 - 1980, naturalized Englishman, Chemical and Metallurgical engineer. He married Madeleine Montet. No issue.
-- Alexander Marion Jessup, b. 1895 at Valescure, Var, France, d. 1917. He married Carmen de Mirondo. A son, Alexander Anthony Jessup, b. 1921.
Second marriage: to Hyacinth Mary Cavendish-Bentinck, daughter of Reverend Charles William Frederick Cavendish-Bentinck (maternal grandfather of Britain's Queen Elizabeth) and Caroline Louisa Burnaby. Hyacinth Jessup was born January 23, 1864 and died in 1916 leaving two daughters:
-- Mary Violet Jessup, b. at Valescure, Var, France in 1902, d. 1991, m.1925 to Alexander William Fuller-Acland-Hood, baronet, professor of Mathematics. Two children: John (1926-1947) and Elizabeth.
-- Olive Clare Louise Jessup, (1904-1988), m. Alban Berkeley Butt Howell, of Sudan Office, London. A son, Oliver.
Third marriage: to Jenny Jubilee Shaw. She survived A.E. Jessup and re-married. No children with A.E. Jessup.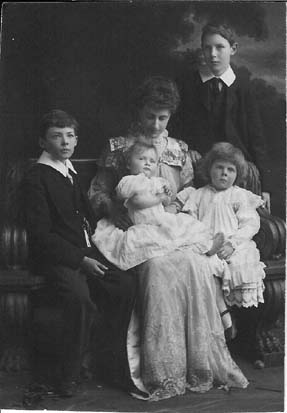 Hyacinth Jessup with stepsons Alexander and Albert and own daugthers Mary Violet and Olive Clare.
1906?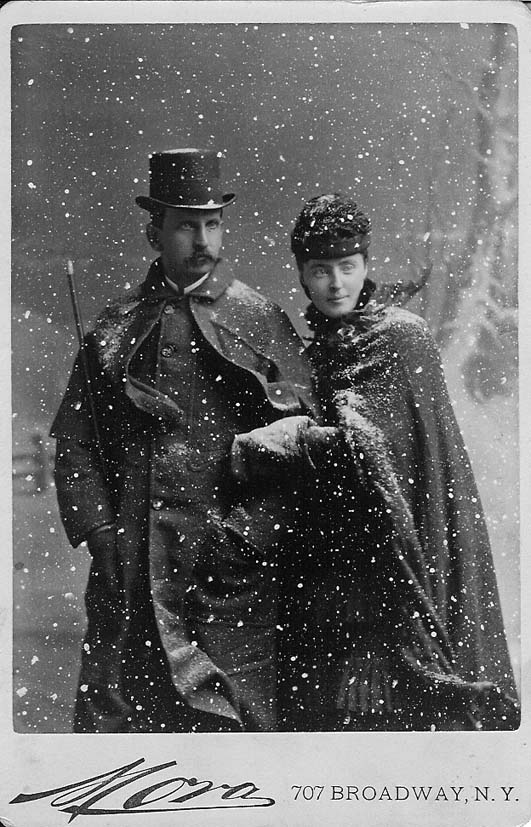 Clara Jessup Heyland and Alexander Heyland
(Mora Studios, NY, circa 1880)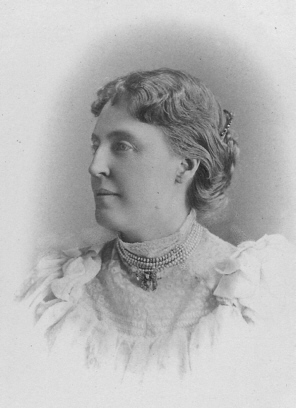 Clara Jessup Heyland